The Spa Specialist Inc., 14971 Raritan St., Broomfield, CO 80020 Toll free 1-888-478-2224
The Spa Specialist Inc.
presents
The Haven Waterford Spa
If you are looking for a really great spa but don't have a lot of room, this is it. The waterford is 84 X 64 X 36 inches. It is a compressed version of the Haven Shorewood. The Waterford has 26 water jets and 14 air jets; 5 HP 56 frame pump and 1.5 HP air pump. 50 amp service recommended
(Shown with optional stereo AM FM CD and four speakers. The regular model looks the same on top in the corners as the

Shorewood

model)



The new SE model is amazing with a 6.7 HP and 48 frame circulation pump!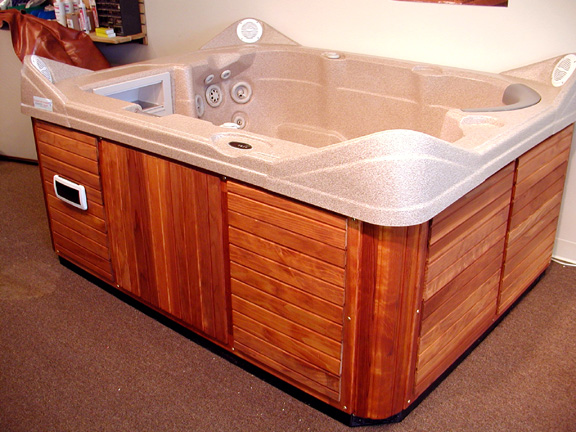 This view shows the extremely nice looking redwood cabinet. Notice the the spa comes with or with out the 4 speaker AMFM stereo CD player.
I put this spa on the site to show the opional Speaker system.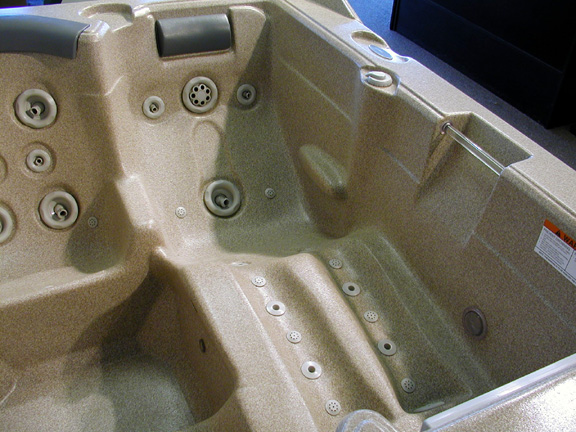 This lounge feels as good as it looks. Notice the reverse molded arm rest by the left arm. Twin "cyclone" sytle of interchangable jets. Head rest and convenient controls. Nearly all of the Haven spas have these strong hand rails. The array of leg jets in this loung is simply wonderful. (It is a hard job, but like I always say, wet testing this spa is so great.) The light is shown to the lower right of the photo. All of the Haven Spas have an easy to change light bulb and the light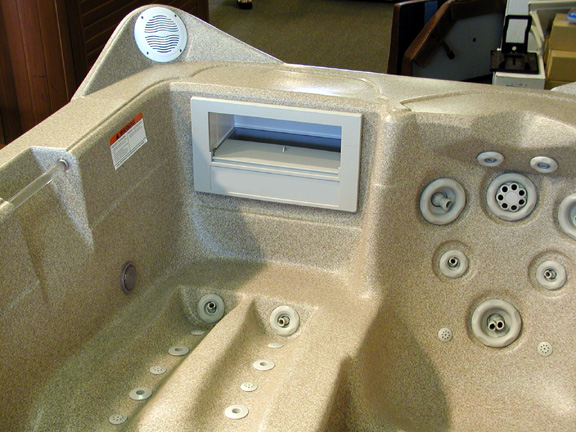 You can see the top large flat area on top of the 100 Sq Ft. filter housing. This gives a good place to serve drinks from. Notice the twin foot jets in the lounge, NICE!
The photos almost speak for themselves. This is a wonderful spa! The "Hot Seat" is next.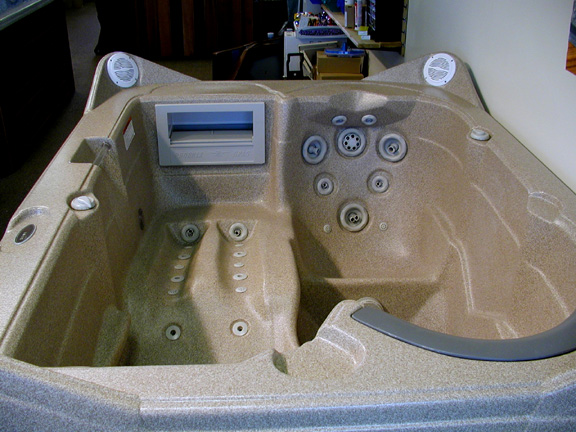 This spa is roomy for a smaller spa. The layout gives good leg room and foot room in all the seats. The "Hot Seat" has the now, almost famous, neck blaster seat with the "V" jet patern of large cyclone jets. This feels really great after a day of work. So many people have stress in the neck and shoulders.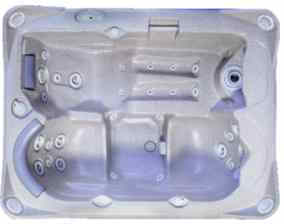 This is an overview of the spa so you can see the layout.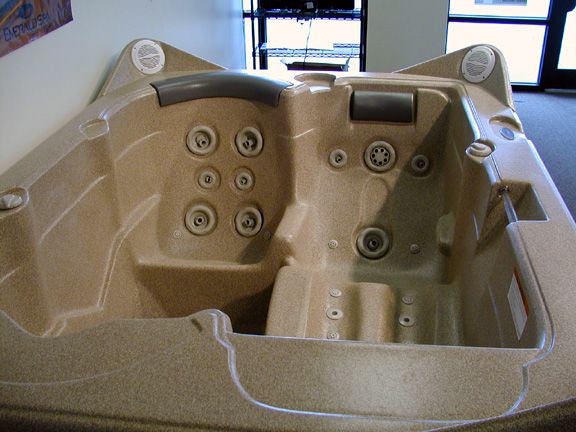 The "Six Jet Seat" with four large cyclone style of jets and a comfortable head rest. All of the Vista series of spas on up to the Paramount have the full "Air Injection" and "Turbo Air". With turbo air, the air entering the water jets is pressurized and it increases the intensity of massage without any over pressure. It is really a nice addition.

Copyright, The Spa Specialist inc 2002-2005.