Looking to see a Haven Spa in your area?
Haven Spas now have no competition in the market place for the value per dollar. In other words, if you take the time to check out all of the features, components, therapy, insulation, construction and warranty, you can't find other companies that compete directly with us, no matter how beautiful the brochures are.

The best way to make a stand in the market is to have a better product and sell it for less and that is exactly what we have been doing for a long time now. We are the oldest and best "Internet" spa store. We have lasted because our intent and our business policies are more that fair and the products are far superior to other products. You can name any brand or make of spa, and it does not come up to our standards. That is how this all got started. We simply could not find any products that fit our demanding standards, so we had to build the spas ourselves.

By taking the economic "food chain" and reducing it from $2,000 to $4,000 per spa in advertising, marketing and sales commissions, we have created a way to give you a better spa for less. We don't employ expensive marketing methods and we deliver direct from Colorado. We have a short food chain, so the money goes into higher quality, better service and lower prices. This method is just like the engineering of our product. If anyone wants to copy what we do, it is in all the engineering books on hydraulics, electrical engineering, ergonomics, physical therapy books, thermodynamics, audio engineering, and plastic composites as well as structural engineering and the ANSI and UL standards for spa design which I think we are the leaders in safety. It "ain't magic". It is using what is available to the best level of thought.

In my opinion, a shopper would be not understanding spas much at all if you did not purchase a Haven, but for the most part the only valid reason I have found for not owning one is the consumer's lack of awareness of our existence or a gullibility to sales pitches. We attract maturity in the market place.

In today's economy, we have a condition where spa stores are failing faster than ever. I see a tremendous decline in sales, and fewer and fewer people are buying spas from regular dealers compared to the number of brands and the number of dealers, and if they are, they are not buying from local dealers. The cost to have a store space and the numbers of spas being sold causes the mark ups to be higher than ever, making Internet (Haven) and mass merchant spas the only way to go. You would be awfully dumb to buy from a small store with no volume in internet sales. I see 200% or more mark ups on spas in some stores today.

For years all you would hear from the spa industry is that they want to stop the trend towards Internet spas. What is an "Internet Spa" and why do these spa stores hate them so much? For the longest time all you would hear is. "You would be stupid if you bought from an Internet spa store, because you would get no service." Now that is all changed to the other direction. Just recently Consumers Reports came out with a customer satisfaction survey and the "Internet Stores" prevail in customer service over the "brick and mortar". The reason is simple. If you are paying a lot of money for store space, that limits your budget for customer service and you would place a lot of "policies" aimed at cost cutting, that would upset customers.

This is a modern world and one has to roll with the changes. The Internet is now established and the convenience of ordering "on line" is the best. Nobody seems to like changes, so we are now seeing lots and lots of spa owners with no service, because the spa store was unable to stay in business against WalMart, KMart, and Costco, Sams Club and many of the mass merchants are now carrying spas. The trend is towards small independent service people to fix all these mediocre spas that break down more often, and lower initial prices on the spas. Many people just shop for price and those are the ones who get ripped off and those seeking quality are being mislead by the large corporate spa companies with super high overhead. It is "messed up", from the old standards. The old ways of small dealers is on it's way out.

So, that means that if you want a mediocre product you can go buy it from Costco, or from a spa store and simply pay too much. There really isn't much difference in quality these days at Costco and from a dealer for a large name brand spa. You are just paying $2000 more for the dealer's mark up.

If you want best quality available, you only have one choice; Haven Spas. From there your choices are very limited for second place. We are all that is left with the super high quality at low prices. There is one other brand, but they are from Canada and they don't make spas that compete with our products in price or in engineering. You still pay more for less product, because of how they are marketed.

Your best choice is a Haven Spa if you want any level of quality at a low price. If you have not figured that out, then so be it. Most people fall for sales pitches that are based in fantasy and use your emotions to get your money. We are opposed to that type of sales, even though it is what sales people are taught to use on consumers. Our presentation is factual and based upon building a long term relationship with our customers.

If you want to find a Haven Representative in your area, we have a few, but it is hard to find anyone willing to work hard enough or who has high enough ethical standards to be a Haven Rep.

The best quality reps have a good heart and care about serving people. That is in our contract, so I guess that is why there are so few of them. Where are all the future Haven Spas Representatives? We maintain the highest ethics in the spa industry and we require the same of our reps.

Email us if you want to contact a Haven Rep in your area.
EMAIL FOR Haven Reps.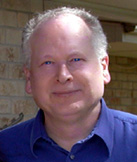 James Arjuna
The Spa Specialist inc.

Return Read what our Haven Customers have to say Click HERE